TME is part of many associations that help you, the consumer, make decisions on the companies you work with and the products you choose to purchase and use. Below is a listing of organizations TME is proudly affiliated with. Read on for more information or contact our team if you have any questions.
UL Listed
The electrical components of TME's foodservice equipment and counters have been evaluated and determined to meet specific, defined standards. That means the products have earned the UL Listed Mark and are certified for use throughout the U.S. and Canada.
Accredited by the American National Standards Institute (ANSI) in the U.S. and the Standards Council of Canada (SCC) in Canada, UL provides services to those selling in a variety of industries, including food and beverage. UL Standards are based on safety research and scientific expertise and products go through rigorous testing to identify if they meet criteria to be safe to use.
UL EPH Listed
TME's foodservice equipment is UL EPH listed. The UL EPH listed mark denotes foodservice equipment sanitation services and products that are safe for use. These products comply with UL's published environmental and public health Standards for Safety. The UL EPH mark denotes a product was manufactured according to food safety requirements.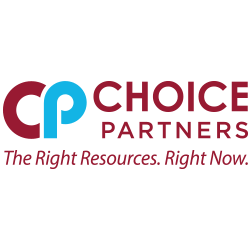 Choice Partners
Choice Partners is a purchasing cooperative offering procurement and contract solutions to school districts. Their approach satisfies government purchasing requirements as their staff completes the bid process so key decisions makers have the contracts necessary to move forward with projects — saving time and money. TME is proud to be affiliated with Choice Partners and we look forward to helping school districts with their cafeteria kitchen needs.